Interpol issues 'Red Notice' against Do Kwon: Story behind the real-life crime drama
Do Kwon, the creator of Terra and Luna is probably living a real-life crime drama. Recently an arrest warrant was issued against him by the South Korean government, but the authorities were unable to find him. The prosecutors from South Korea have made several claims against Do Kwon, but Do Kwon has rejected all of them. What exactly happened which led to the issuance of an arrest warrant against one of the most famous crypto founders? Grab your bucket of popcorn, because it's story time…
The Mammoth UST crash of May 2022
This all began in the month of May 2022, when the UST stablecoin lost its peg. In simpler words, we can say that the value of one UST went below $1. The basis of UST stablecoin isn't backed by real-world assets but by an algorithm. This algorithm helps in maintaining the demand-supply balance of UST and LUNA, making them indistinguishable linked to each other and less volatile.
When UST lost its peg, the algorithm failed to maintain the balance. Terraform Labs tried to stabilize UST by liquidating 40K BTC, but it just led to a massive crypto crash as bitcoin fell below $25,000. Soon enough, both UST and LUNA began to plunge and after that, it was impossible to control it. Later on, crypto exchanges began to delist LUNA and it was slowly abandoned.
Do Kwon's Terra 2.0, revival of the Terra Ecosystem
Little after LUNA was abandoned, Do Kwon decided to revive the Terra Ecosystem by launching Terra 2.0. The old Terra chain was renamed Terra Luna Classic and a new LUNA 2.0 was introduced. This time the Terra Ecosystem will not have any link to its previous algorithmic stablecoin. Terraform Labs also decided to airdrop the new tokens to all those who had owned Luna and UST before the abandonment.
Allegations and an arrest warrant against Do Kwon
During the Luna crash, many people lost their life savings and many investors were unhappy with it. These investors accused him of tax evasion and fraud.
Last week, South Korean law enforcement issued an arrest warrant against him for violating the financial laws of the country. Many reports states that a day after this warrant was issued, Luna Guard Foundation transferred a total of 3,313 Bitcoin(worth $69 Million). The police has started searching for Do Kwon, but he is nowhere to be found. It was also claimed that he is 'on the run', which led to the issuance of 'red notice' against him.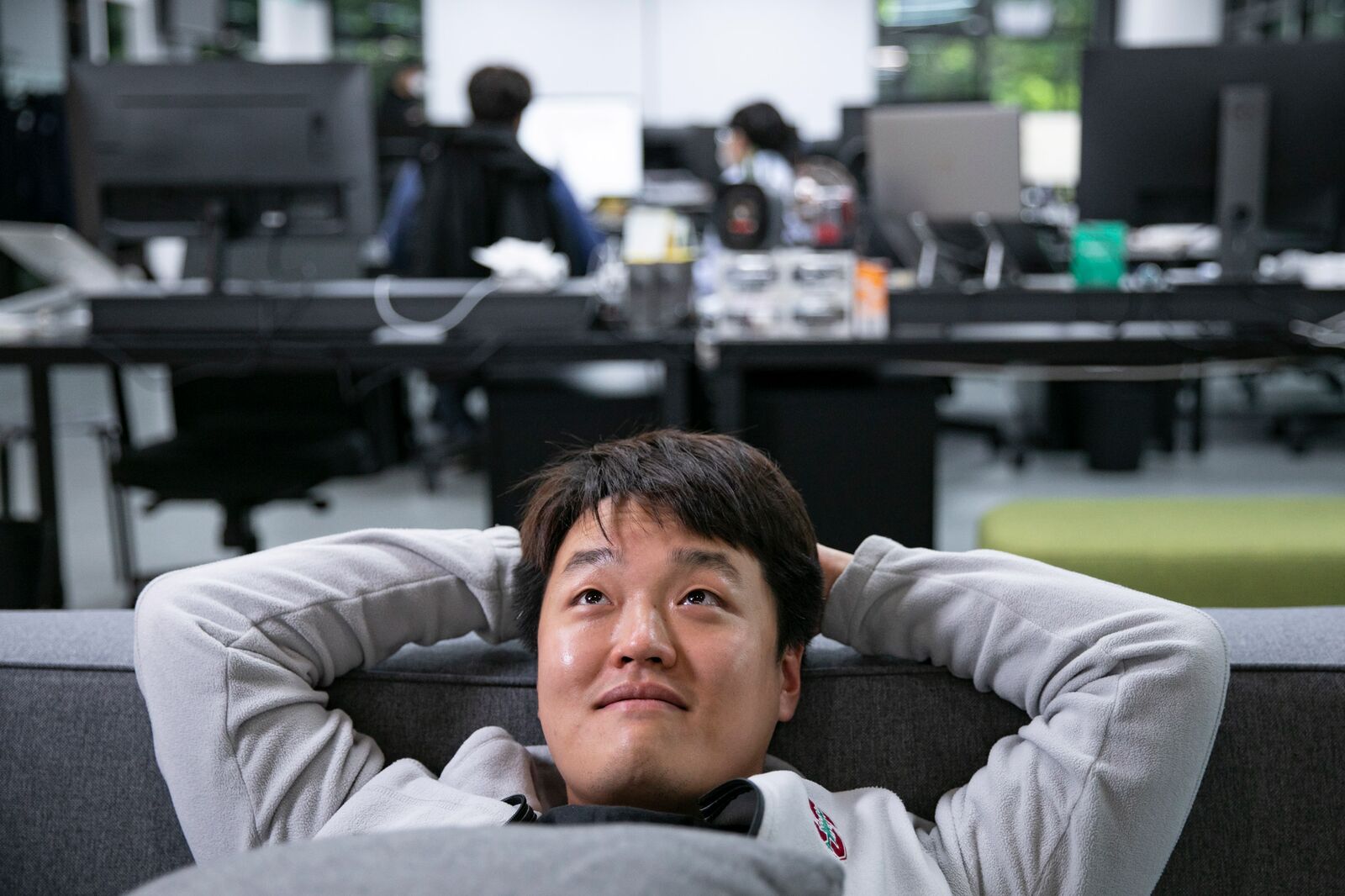 Meanwhile Do Kwon: Hold my Beer🍺
Do Kwon decided to share his point of view publically on twitter, when he said that he is not "on the run" and is in full cooperation with the government agency.
Tbh havent gone running in a while, need to cut some calories https://t.co/SP9VtS5ob2

— Do Kwon 🌕 (@stablekwon) September 17, 2022
Do Kwon has denied to all these accusation on his twitter handle.
What has been probably the most surprising in all this is the amount of misinformation that gets spread.

There is no "cashout" as alleged, i havent used kucoin or okex in at least the last year, and no funds of tfl, lfg or any other entities have been frozen. https://t.co/E1cbKgoqQz

— Do Kwon 🌕 (@stablekwon) September 28, 2022
It is still unclear what is happening behind the curtains. The situation has turned into a crime drama fantasy, where government claims that the main character is on the run and no one can find him, when he reveals himself on social media and denies everything. Let's see how this turns out for Do Kwon, and whether he was right about the false accusations or the other way round.